Entrepreneurship and compliance
The entrepreneurial activities of the SWIETELSKY group are characterised by a high sense of responsibility towards the state and society. We consider group-wide compliance with legal framework conditions and ethical standards to be a requirement for maintaining our good reputation as a reliable, competent and law-abiding partner towards clients, investors and business partners.
It goes without saying that we actively fight corruption and anti-competitive behaviour and stand for compliance with data protection regulations. By ensuring fairness, respect and integrity within the company and towards clients and competitors, we clearly oppose negative occurrences such as distortion of competition, corruption or invasion of privacy.
We make a point of complying with all labour and social standards. In addition to our own commitment in this regard, we also exert influence on subcontractors and business partners and encourage them to apply equally high standards. We also regard respect for human rights, as well as the use and promotion of diversity and equal opportunities, as important building blocks in achieving our common goals.
Read more about entrepreneurship and compliance at SWIETELSKY and about the following themes in our Sustainability Report
Verhaltenskodex, Seite 59

Organisatorische Verankerung, Seite 60

Antikorruption und fairer Wettbewerb, Seite 60 - 63

Datenschutz, Seite 63

Achtung der Menschenrechte, Seite 64

Diversität und Chancengleichheit im Kontext der Compliance, Seite 65
Unser Beitrag zu den Sustainable Development Goals, Seite 65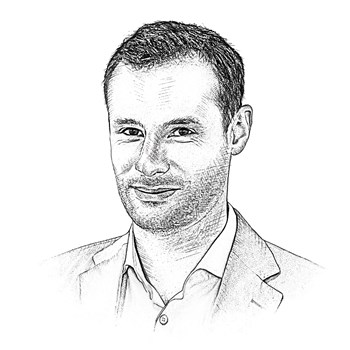 "Constantly profitable business relationships require legality, trust and value orientation. Compliance is therefore not a 'temporary phenomenon' but a requirement for the sustainable success of the company in the interest of all internal and external stakeholders."
Mag. Gernot Reiter, CSE, Chief Compliance Officer (CCO)
Contact
Facts & figures
This image gallery provides some relevant facts and figures relating to the respective chapter in the sustainability report.
Code of Conduct
We want to continue to be viewed as reliable and competent by our public and private business partners. That is why we place great value in always behaving fairly, respectfully and with integrity towards all stakeholders as well as towards our competitors. We have drawn up a Code of Conduct to guide us; it reflects our values and is meant to be a basis for impeccable behaviour from a moral, ethical and legal perspective within the SWIETELSKY Group. The document, downloadable here, is provided to all employees and all relevant partners in full.