Our sustainability approach
The construction industry is an inherently energy-intensive and resource-intensive industry, with nature conservation, recycling and waste management concepts being the answers. SWIETELSKY strives to ensure the use of environmentally friendly processes and equipment throughout all project phases.
It is very important for us to continuously develop the environmental and quality awarenes of our employees. We see their independent thinking and actions as the key to success. At the same time, our employees are our most valuable factor for success. Whenever making decisions, we consider the capability, motivation, health and safety of all our employees. We constantly push to reduce the negative impact our business activities have on the environment and society while intensifying the positive effects. Thus, we are living up to our responsibility as a major international construction group. We follow the principle of identifying risks and taking decisive actions while promoting opportunities.

Read more about SWIETELSKY's sustainability approach and about the following themes in our current Sustainability Report
Sustainability management at SWIETELSKY, page 52-55
Sustainability strategy, page 56-57
Strategic fields of action, page 58
Sustainable Development Goals, page 59-61
Corporate image, page 62-65
Find our Carbon Reduction Plan here.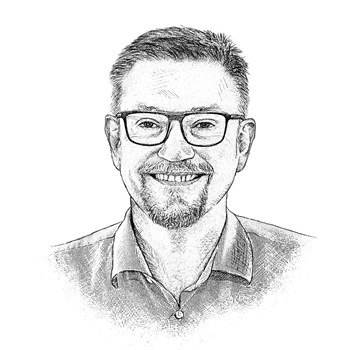 "We are determined to push forward all major sustainability issues within the group and to continuously improve our sustainability reporting in terms of transparency and effectiveness."
Christian Wahlmüller, Head of Sustainability Management
Contact
Facts & figures
This image gallery provides some relevant facts and figures relating to the respective chapter in the sustainability report.