The requirements for the construction industry will be complex in the future. SWIETELSKY already aims to take the impact on the environment and society into account during the development and planning stages and to reduce CO2 emissions to the greatest possible extent through innovative solutions, process flows and products along the entire life cycle.
2025 action plan
Promotion of life-cycle oriented construction – starting from the competences (design, materials and processes)
Development of solutions and products for adapting to the consequences of climate change
Continuous improvement of resource-saving construction methods
Focus on CO2 -saving construction materials
Increase in the share of building certifications
Read more about entrepreneurship and compliance at SWIETELSKY and about the following themes in our current Sustainability Report
Sustainable design and digitisation, page 78-84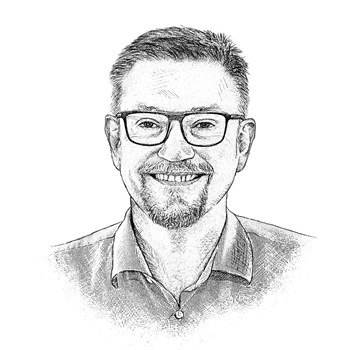 "Constantly profitable business relationships require legality, trust and value orientation. Compliance is therefore not a 'temporary phenomenon' but a requirement for the sustainable success of the company in the interest of all internal and external stakeholders."
Christian Wahlmüller Head of Sustainability Management
Contact
Facts & figures
This image gallery provides some relevant facts and figures relating to the respective chapter in the sustainability report.